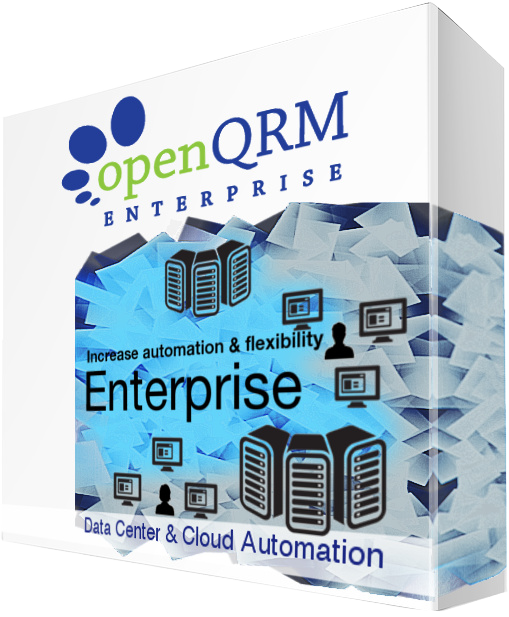 Features
The openQRM Enterprise Edition is our flagship cloud-computing management platform.
Automatic. Flexible. Efficient. openQRM Enterprise Edition is built on these three features, helping your business remain as effective as possible.
Easily extend your datacenter capacity by leveraging your cloud services, like Azure, Openstack, etc.
The openQRM platform can automate your workflows with its in-built Automate Engine, which can be used for all your Bare-Metal & VM deployment and all of your IT subsystems.
Requirements
- Linux Debian 11
Changelog
2021-08-29 | version 5.3.50
Debian 11 Bullseye ixgbe module dependencie pre-loading ATU plugin optimisations for Proxmox VE integration
2021-02-20 | version 5.3.40
Supporting Debian Buster
openQRM Enterprise Edition
Available AddOns
Cloud Marketplace Plug-In
AWS EC2 Plug-In
Cloud Zones Plug-In
Wake-on-Lan Plug-In
OpenStack Plug-In
Ansible Plug-In
Clonezilla Plug-In
ESXi Bulk Install Plug-In
Image Shelf Plug-In
Windows Plug-In
Docker Plug-In
High-Availability Plug-In
IPMI Plug-In
Role Administration Plug-In
LDAP Plug-In
Bandwidth Monitoring Plug-In
Ceph Storage Plug-In
Citrix XenServer Plug-In
Open vSwitch Plug-In